Business Logos Ideas to Inspire
One of the essential components of your brand is your logo, which lets the world know that you mean business. Your firm can grow into something unique with the ideal business logo, which will help it draw in customers, become well-known, and inspire trust.
Your business logo should stand out in your industry as this is an easy way to draw the attention of the world to your brand.
Do you need logo design inspiration? Do you require some cool logo ideas to help bring yours to life? There are several ways to quickly create thousands of logos, whether you need them for a startup, real estate company, or wedding.
Browse our collection of company logos from businesses of every size and industry before you start designing your firm's logo to get a sense of the competition. Then, learn how to best incorporate the shapes, symbols, hues, and fonts that other people use to create their businesses into your own logo design.
How to Create a Logo Design
There are several ways a perfect logo design can be created to suit your business vision and idea. You can start creating your business logo design using a free online logo maker or outsourcing the design to a professional logo maker company or freelancer.
Aside from using these means to create your logo designs, you can get inspiration to create the best logo designs through them.
Let's look at specific logo design tips before we dig into how you can make a logo for your brand in minutes using a free online logo maker.
Business Logo Design Tips
We recognize that selecting a logo design is a difficult choice. However, it's critical that your logo appropriately represents your company because it serves as your brand's identity. Here are some tips from professional logo designers that will be useful to you as you go through the process.
Logo Colors
You should think about two things: what you do and who you do it for a while, selecting colors to represent your business. The ideal color palette will appeal to your target audience and reflect your business's products and services. First, look at other logos in your industry to learn what colors are related to your niche. Then, to properly differentiate yourself from your rivals, you could choose to maintain your logo in that color family or opt for something new.
One of the most crucial design elements is color. Your logo colors can alter how customers view and recognize your business. Although you can use as many colors as you want in your logo, 95% of most businesses only utilize one to three hues. Therefore, we advise adding extra colors to your branded marketing materials if you wish to.
Logo Layout
The organization of the information in your logo design is referred to as the logo layout. For instance, does the emblem appear to the left of your business name or above it? Consider where your logo will most likely be viewed when selecting a layout. For example, if your company operates online, you might choose a different design than if you had a storefront selling personalized promotional items. Check out some creative logo designs.
It would be best to think about various layouts for your business logo depending on where you plan to market your firm. A logo that looks fantastic as an app icon might not translate well on a billboard. Choose a straightforward, uncluttered layout to maximize flexibility for future marketing strategies. Your logo layout will scale more readily to fit diverse media if it has fewer characteristics.
Typography
Your company has a distinct voice, and your typeface should reflect that. Look for fonts that reflect your business's character, differentiators, and values. Don't forget to test for readability once you've discovered a font that works for your business.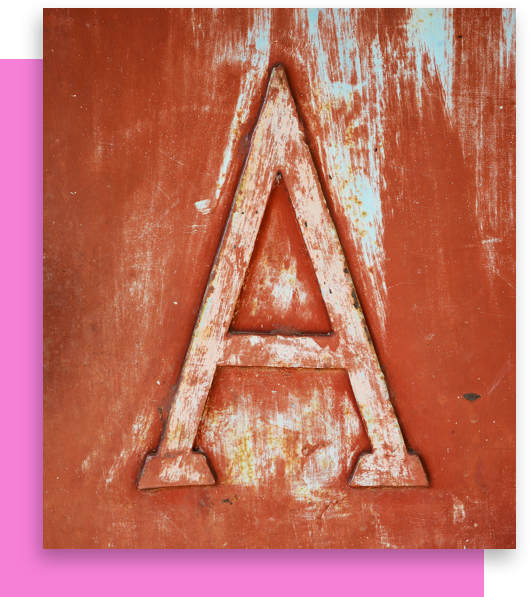 Like colors, fonts have the power to influence how buyers perceive your brand. Your logo may become unreadable if you decide to use more than two fonts in it. The fundamental objective and crucial component of logo design is legibility. Ensure the font style you select sends the right message to your audience and leaves plenty of space between the letters. Check out the typography guide for logo design.
Logo Shapes
The shape of your logo is the finest spot to investigate artistic possibilities. Shape plays a significant role in the psychology of your logo design, much like color does. Keep customers' experiences in mind while experimenting with the various forms your logo can take. Utilize their expectations for your goods or services and incorporate them into your decision-making.
How to Make a Custom Logo for Your Brands
Every online or website logo maker in the world today allows you to design a logo with super easy steps for free. However, on most of these platforms, you must choose your industry and thousands of logo templates to start creating a suitable logo for your business.
Additionally, it's simple to modify your logo. You can change the font, color, size, and text for free to achieve the desired result.
Follow the steps below:
Generate Logo Ideas
Let the Logo Maker rapidly generate incredible custom logo ideas by entering your company's name. Most of these logo makers have thousands of templates to create your logo. So you won't have to start from scratch, and it will be simple to acquire the ideas you require to produce a great logo! Therefore, your inspiration starts here, whether you're branding a construction company or a cuisine blog.
Customize Your Logo
These logo creators allow you to change the logo styles. You can edit color, style, font, shape, and add taglines here.
Download Your Logo
One advantage of creating your own logo design with these tools for free is that you only get to pay once you're pleased with the design and ready to download.
Use these online logo generators to quickly and easily create an unlimited number of unique logo concepts. Check out minimalist logo design ideas.
Design Inspiration for Your Logos
Abstract Logos
Lettermark Logos
Emblem Logos
Pictorial Logos
Combination Logos
Wordmark Logos
Mascot Logos
Create Your Own Logo With Us
Although we have seen business logos created with AI-generated tools, these designs tend to capture little or none of the logo ideas the business owner truly has.
Other times, these business owners contract the logo design to actual professional designers as the business expands.
To design a logo for your business, it's best to share your logo ideas with these designers to bring these logos to life.
All Time Design will help get your own logo to the top amongst industry pairs by connecting you and your logo ideas with a professional graphic designer.
For as little as $499, you tend to skip boring templates and create those hidden logos bottled up in you.
Sign up and start creating your logo today!
---

October 17, 2022
10 min read
14 reads
---
Impress your customers with cutting-edge graphics!
---