Design Zoom Background: Everything You Need to Know
The COVID-19 pandemic has altered the way we do our daily jobs. Everything has shifted from going to the office and the daily commute to doing things online. Activities such as lectures, meetings, and conferences catapulted amidst the pandemic. As a result, new communication platforms gained popularity.
Zoom is one of the most known communication platforms in recent years. In December 2019, Zoom was reported to have 10 million active daily users. After three months, Zoom's daily participants skyrocketed to more than 3 million.
And as people in various industries depend on online communication platforms, it is not new for meetings to be an integral part of a person's typical workday. And we're not seeing any change in the near future. So most companies have accepted the idea that we may have to adapt to the "new normal."
Today, that future still seems to be intact. Thus, we will continue relying on Zoom to complete our daily tasks. Once you realize that Zoom is your access to seamless communication with your teams, users, family, and even your customers, you would try to find ways to upgrade your meetings.
Since you're here, we assume that you would want to have that upgraded feel for your Zoom meetings.
Because everyone went remote, Zoom made a lot of interesting features and updates on their software. Unfortunately, it's hard to keep up with all the new Zoom features and pick the ones worth trying.
Read along to understand how you can leverage Zoom's virtual background features to help you use virtual background templates, improve your overall business meeting experience, and run your business as a whole.
What are Zoom Backgrounds, and why use virtual backgrounds?
Zoom backgrounds are used to filter your real-life background making your environment appropriate for your virtual meetings.
By now, you've probably seen some videos of people having to experience silly things during video calls involving their zoom backgrounds. You may have seen users play around by using weird photos, a messy room, a naked partner getting a drink from the kitchen, and others.
People's perception of you will be based on how you communicate and virtually appear. Thus, it is essential to consider how you virtually appear to the people you speak with – whether you're a business owner, a sales rep, or even a student.
Here are the three important reasons why you should utilize virtual backgrounds for your next Zoom meeting:
1. Mask your personal or office space and environment
Let's be real here. Your space is not always neat and tidy as you always hope it to be and it could affect your brand. You might not want to welcome the idea for people to see your home office situation.
A virtual background can easily address this problem. With a number of virtual background templates available in Zoom, you can display high-quality images as your background instead of whatever is naturally behind you.
Most people who use Zoom for work, choose a template that shows photos of well-decorated office space and edit it for a more customized background image.
2. Foster trust and build brand recognition
Many companies use customized Zoom virtual backgrounds, particularly one that exhibits their brand or logo. This is mostly useful when you're going to host a meeting or a webinar with a client. It could be simple as using your logo colors, iconography, and brand-related design elements.
In a Zoom room with a lot of participants, people who turn on their cameras are prioritized by Zoom to be displayed. With this in mind, having a virtual background can help you be in focus which can be beneficial to your brand.
3. Create a unique visual identity
When you personalize your background image, you're more likely to build a unique visual identity. It does not only exude individuality but also exhibits professionalism. To create your professional background, you may want to ensure that your templates are closely connected with your brand.
You may try to shake it up by using a variety of fonts, fun colors, and design elements from your own brand style. Check out the ideas and templates for happy birthday Zoom backgrounds.
Tips for Creating your Zoom Virtual Backgrounds
There is no actual rule book for creating or using virtual backgrounds in Zoom. You can design your zoom background templates however you want them to look. Fun, formal, cartoon-like – it's really up to you!
Here are some tips when creating your Zoom virtual background!
1. Think about contrast and use it as an edge
To create a Zoom background that's perfect for you, you may want to think about some designs that will suit your need. You may want to just download readymade template layouts (that would be super easy!) but sometimes, you want something that you created yourself.
Well, for starters, you have to think about the contrast and how it's going to play within your background design. Think of yourself as the subject of the screen. Therefore, your background should complement you!
For example, if you have black hair, you may want to steer away from having dark background images as it may be difficult for you to stand out.
2. Plan your visual imagery
Of course, you want to customize your zoom background sometimes. And when you try to create them, you may want to use your own images or search for some photos you love on the internet.
However, you have to remember that in choosing your images, you have to remember that a busy background image can drown you!
So keep in mind that as much as Zoom backgrounds are fun, you have to choose or create an image that still makes you stand out! It is also wise to choose icons, fonts, and creative elements that will enhance your background image while keeping you in the frame.
3. Use the right aspect ratio
Size matters! Therefore, one thing that you would want to avoid is using pixelated photos as your Zoom virtual background. As much as possible, zoom background templates should use high-quality images for a professional background-ready feel!
So, keep in mind that the standard aspect ratio for your Zoom background should be 16×9 with a resolution of 1920 pixels wide by 1080 pixels high. Also, you may want your designer to save it as an RGB .jpg file to have the best-looking virtual background.
Uploading your Virtual Background in Zoom
Now let's head on uploading your virtual background in Zoom for your desktop. Basically, uploading your virtual background can be before or during the Zoom video call without the need for a green screen!
Before entering the Zoom room
To upload your virtual background before the Zoom meeting:
1. Sign in to your Zoom account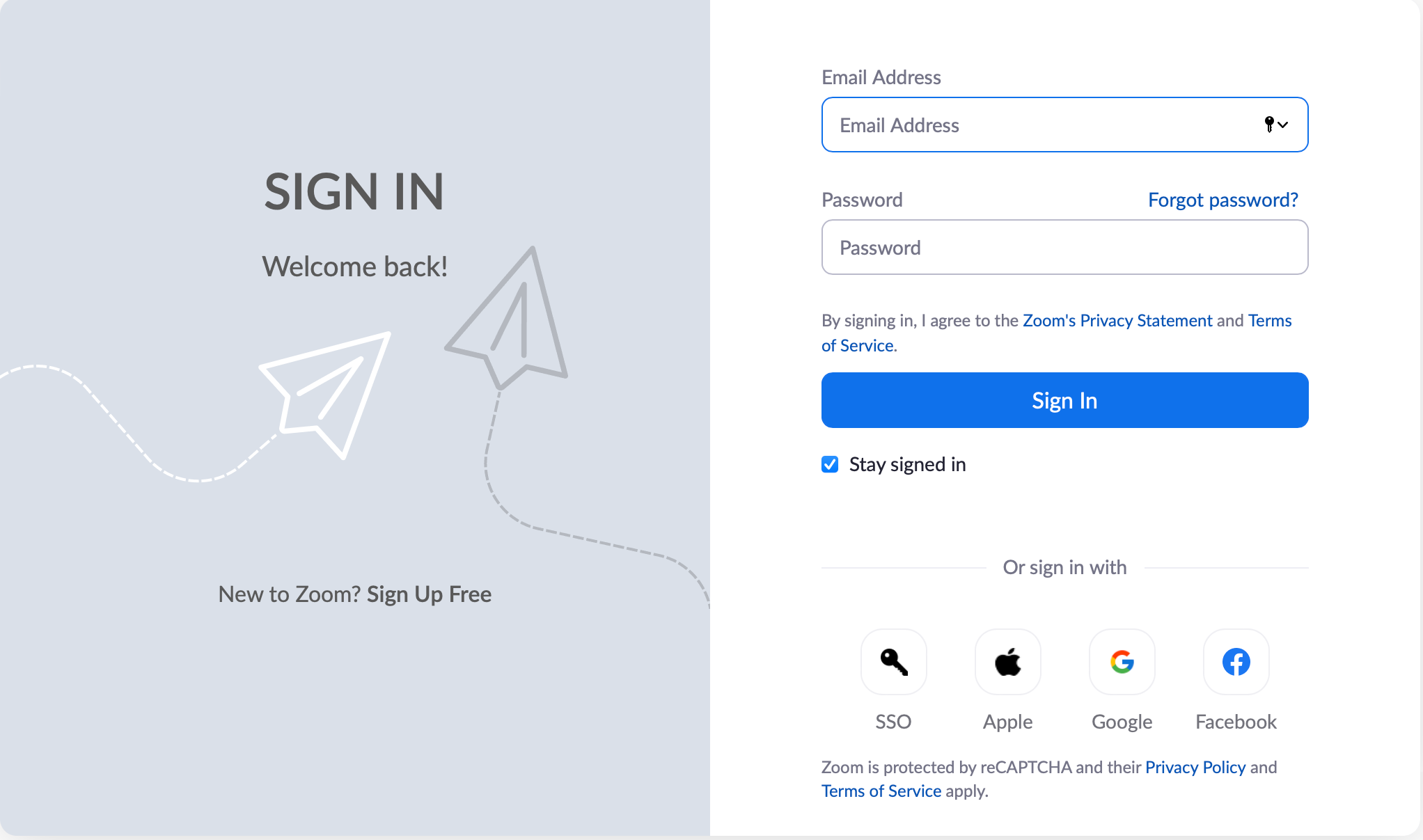 2. Once logged in, you can click on the settings options represented by a gear sign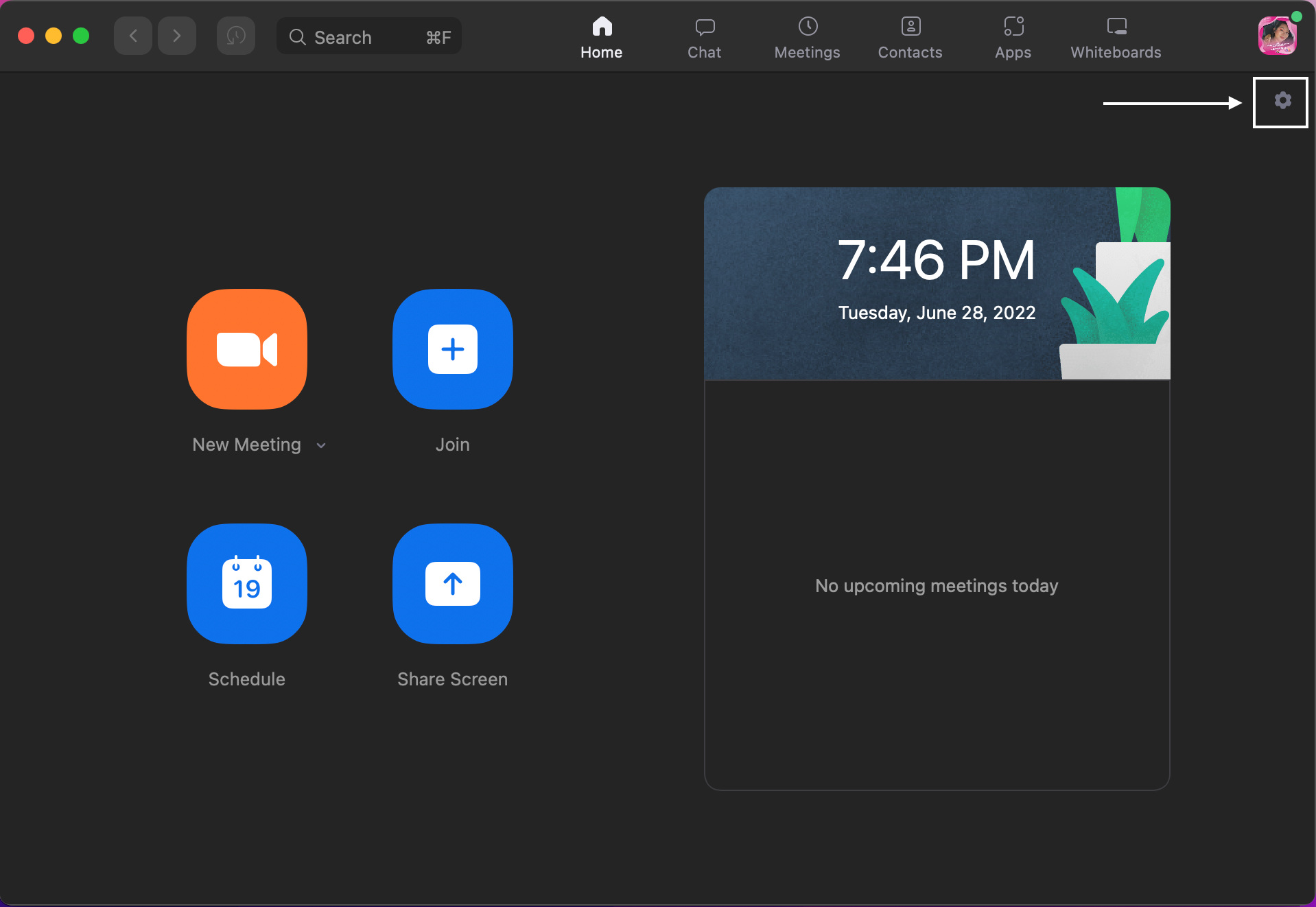 3. Once you open the settings, under General, select Background & Effects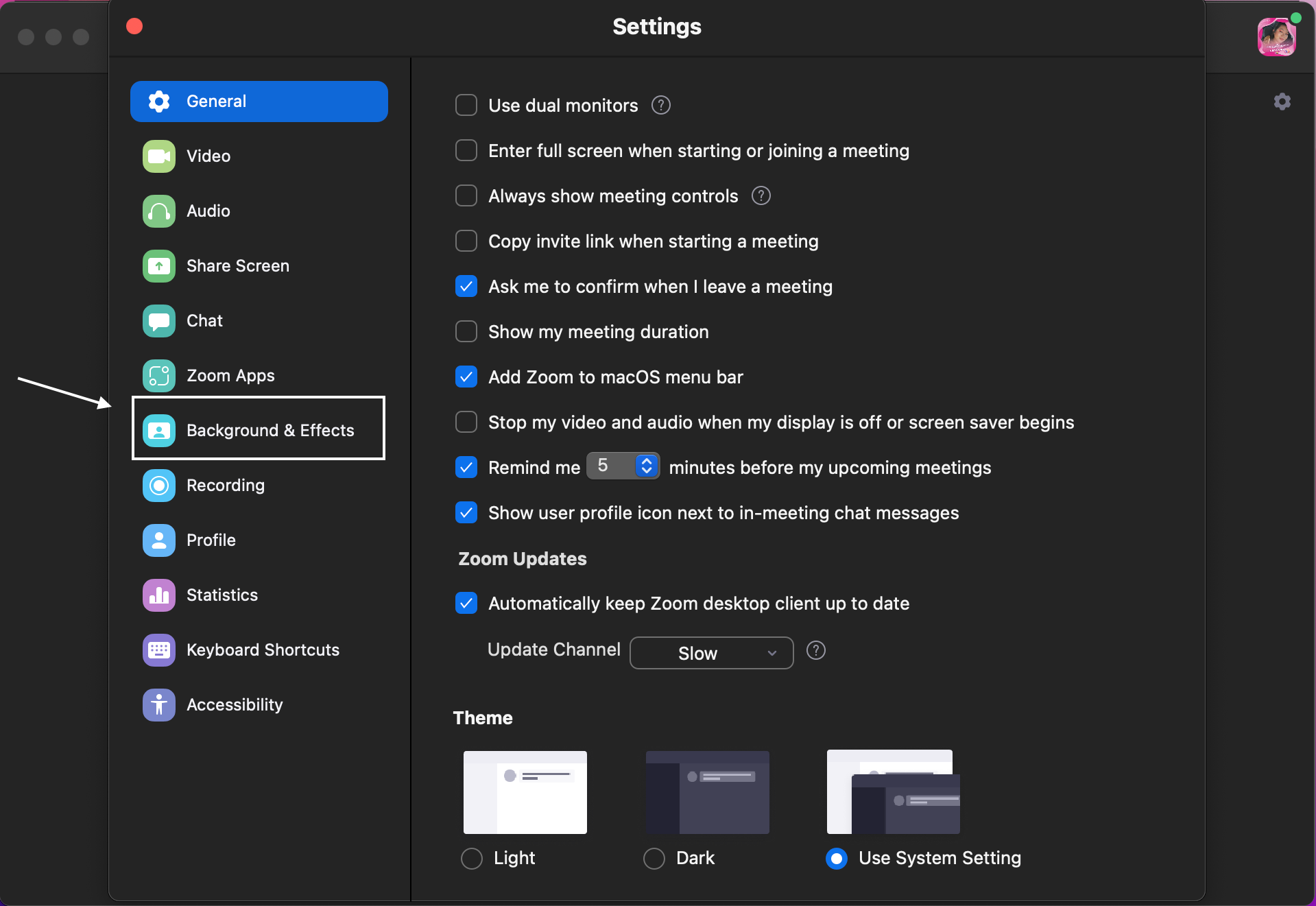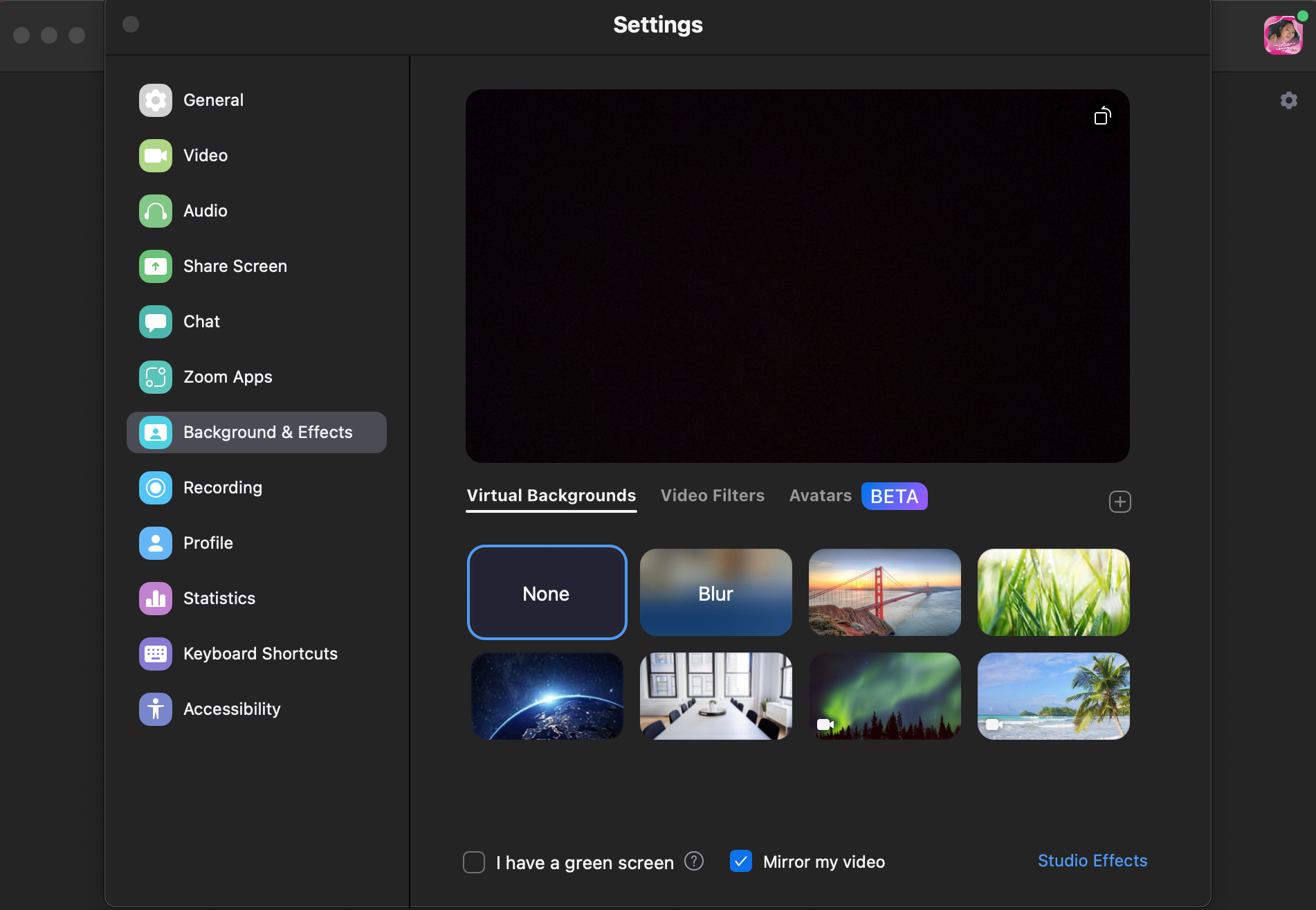 4. Once you open Background & Effects, you will find a number of virtual background templates of your choice. If you want to use your own, click on the plus sign on top of the options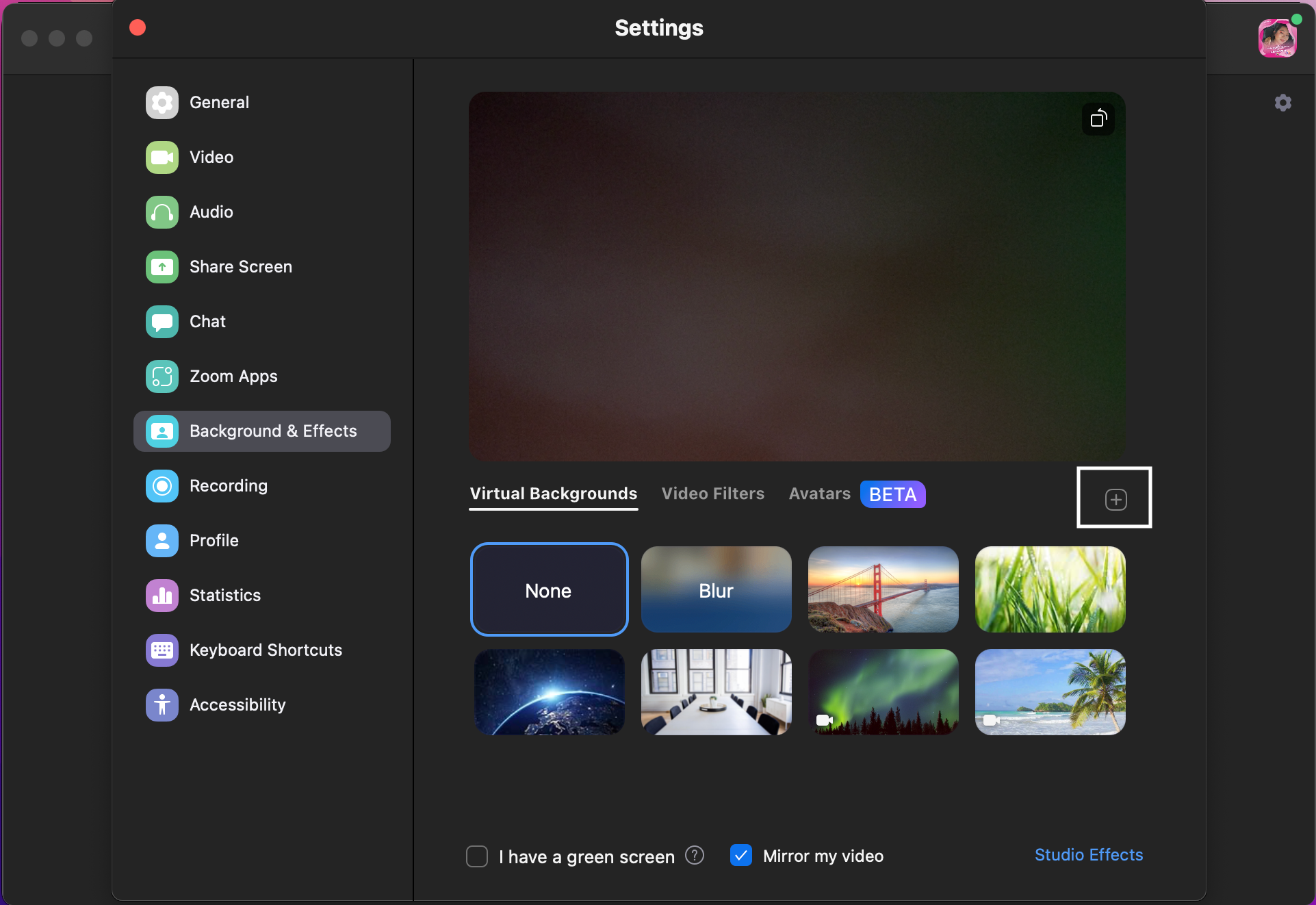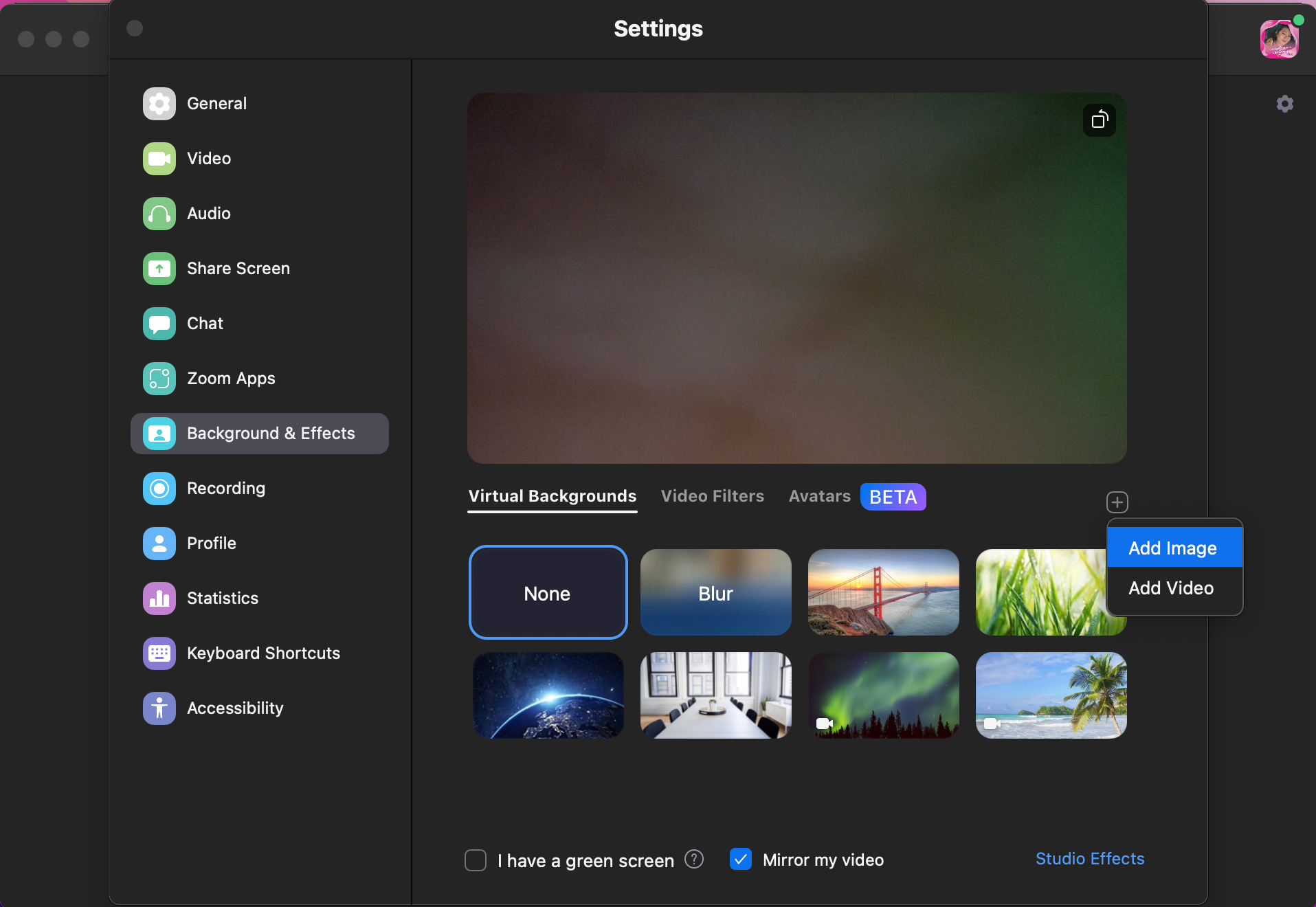 5. Upload your personalized template layout. If your image has text on it, make sure to uncheck the Mirror my video option for legibility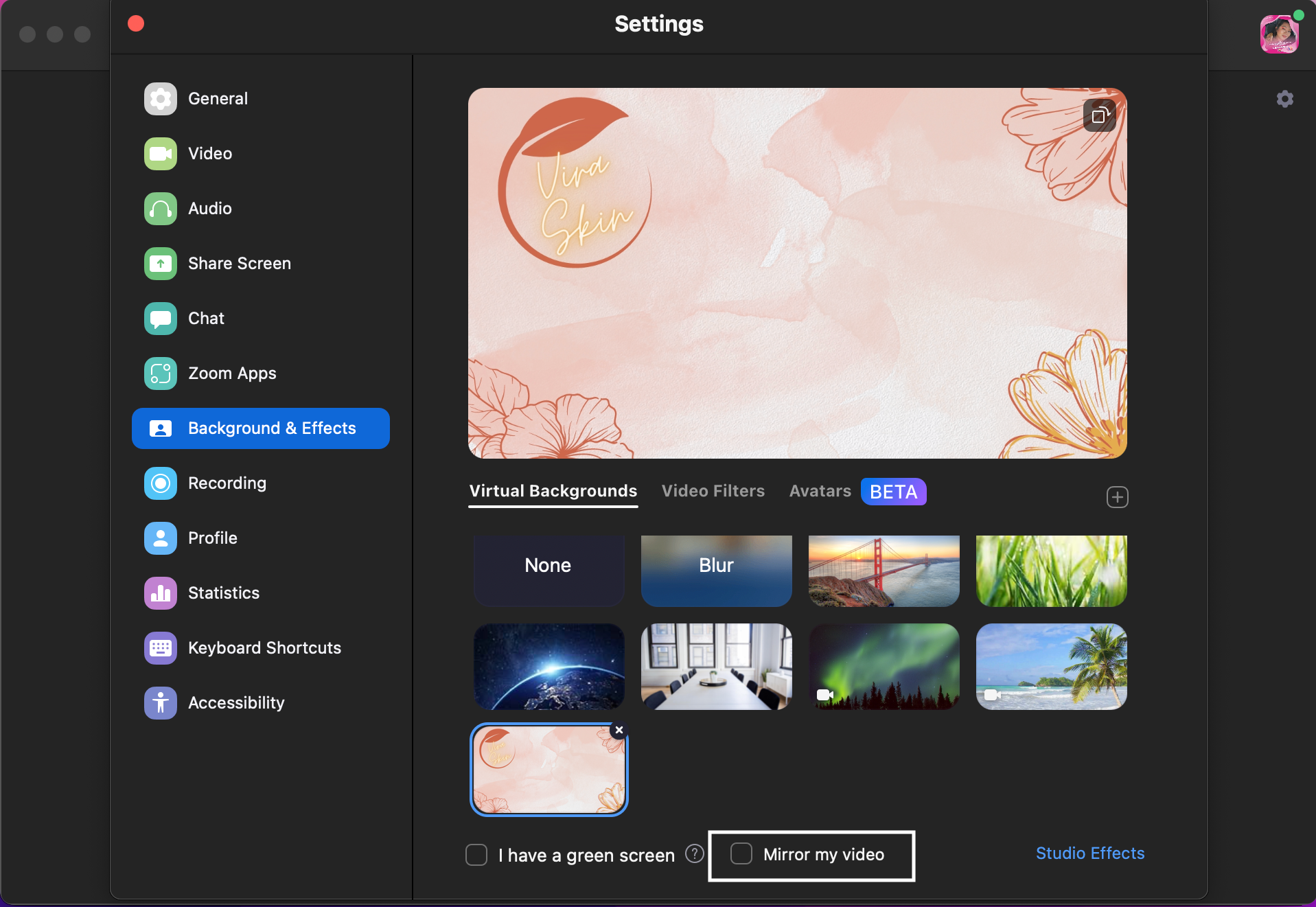 During a Zoom meeting
Here are the following steps to upload your Zoom virtual background during an on-going meeting.
1. During a meeting, click on the arrow beside Stop Video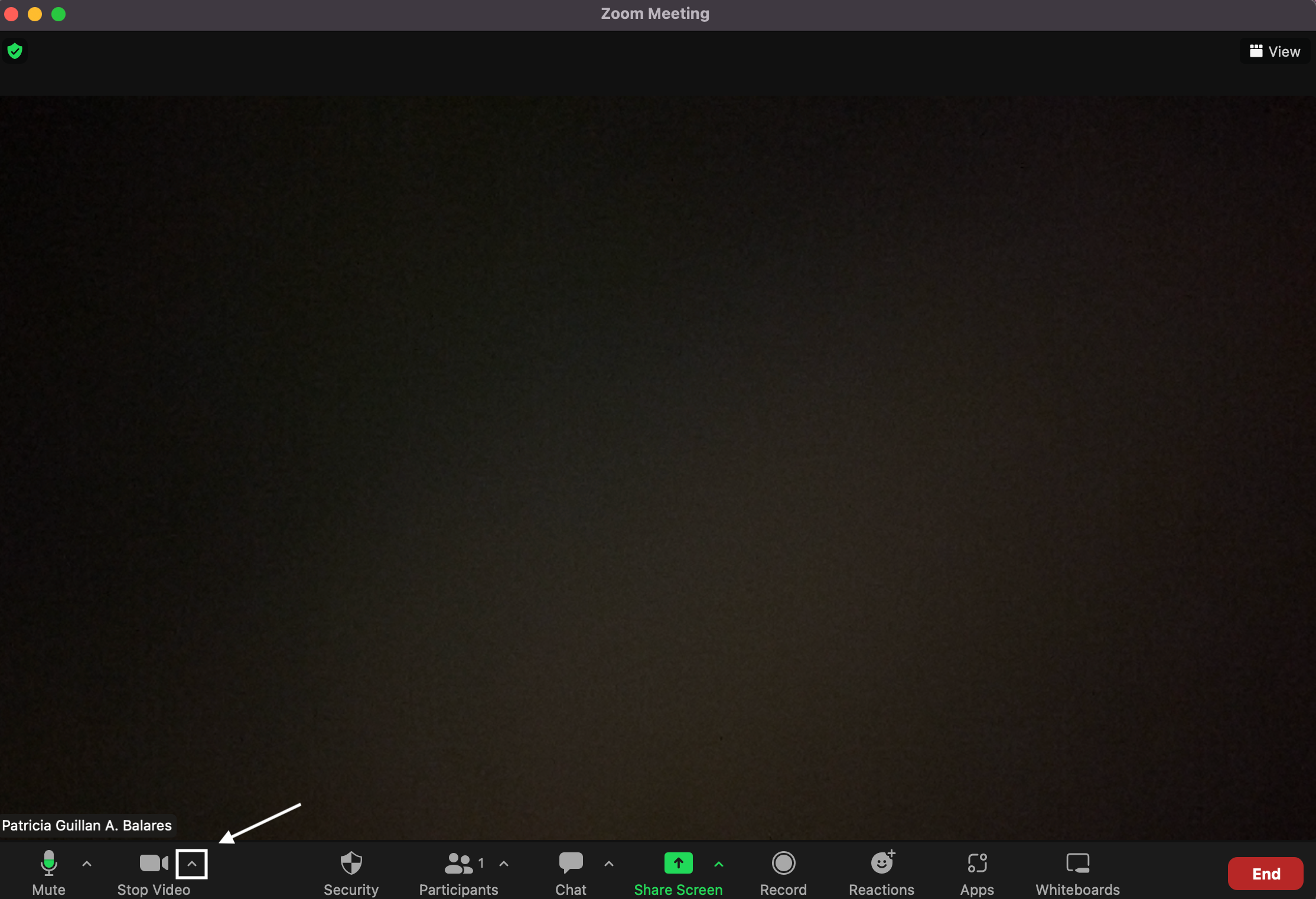 2. Next, click on Choose a Virtual Background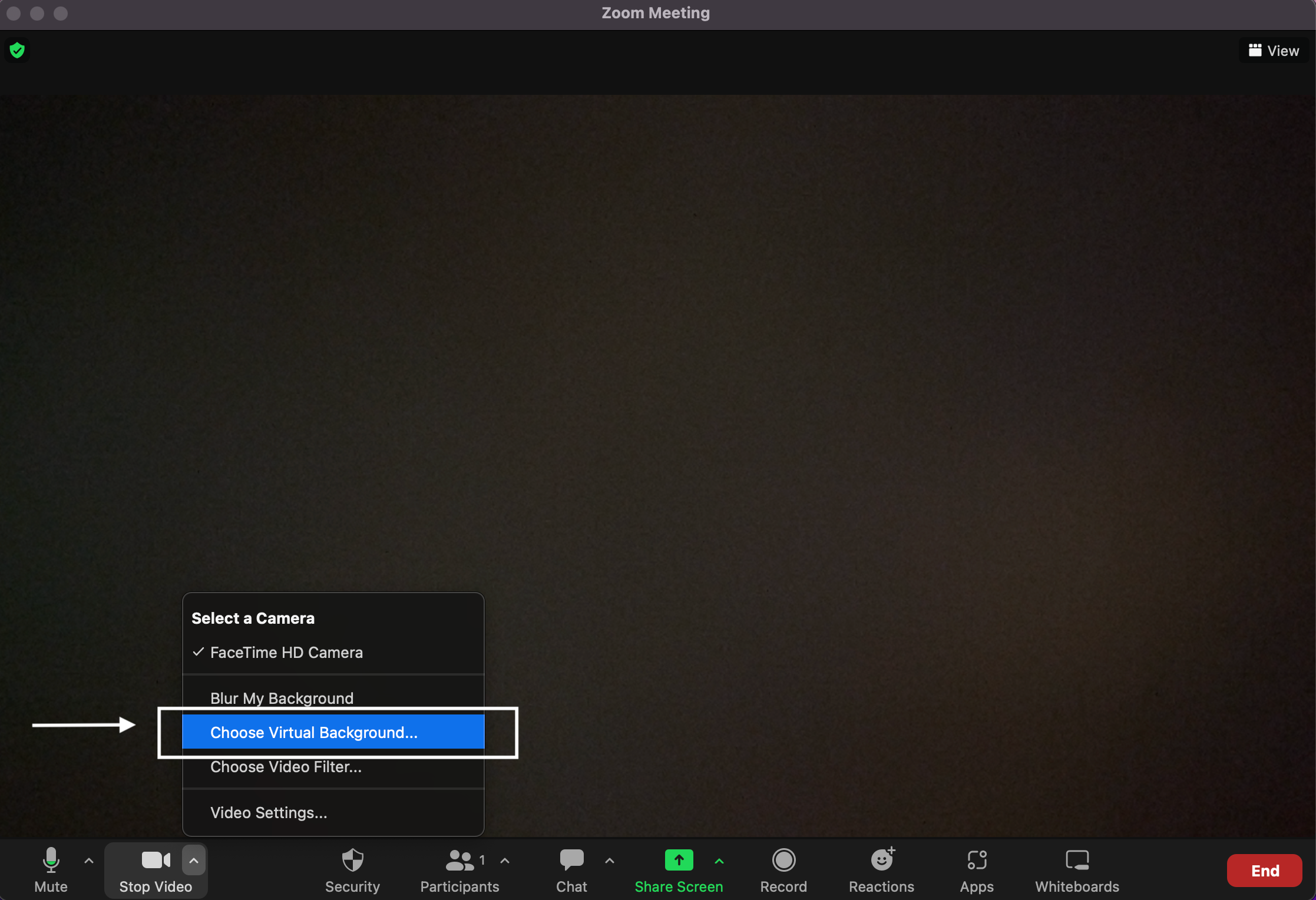 3. A selection of Zoom virtual backgrounds will appear. However, should you want to upload your own templates and images, simply click on the plus icon to add your desired image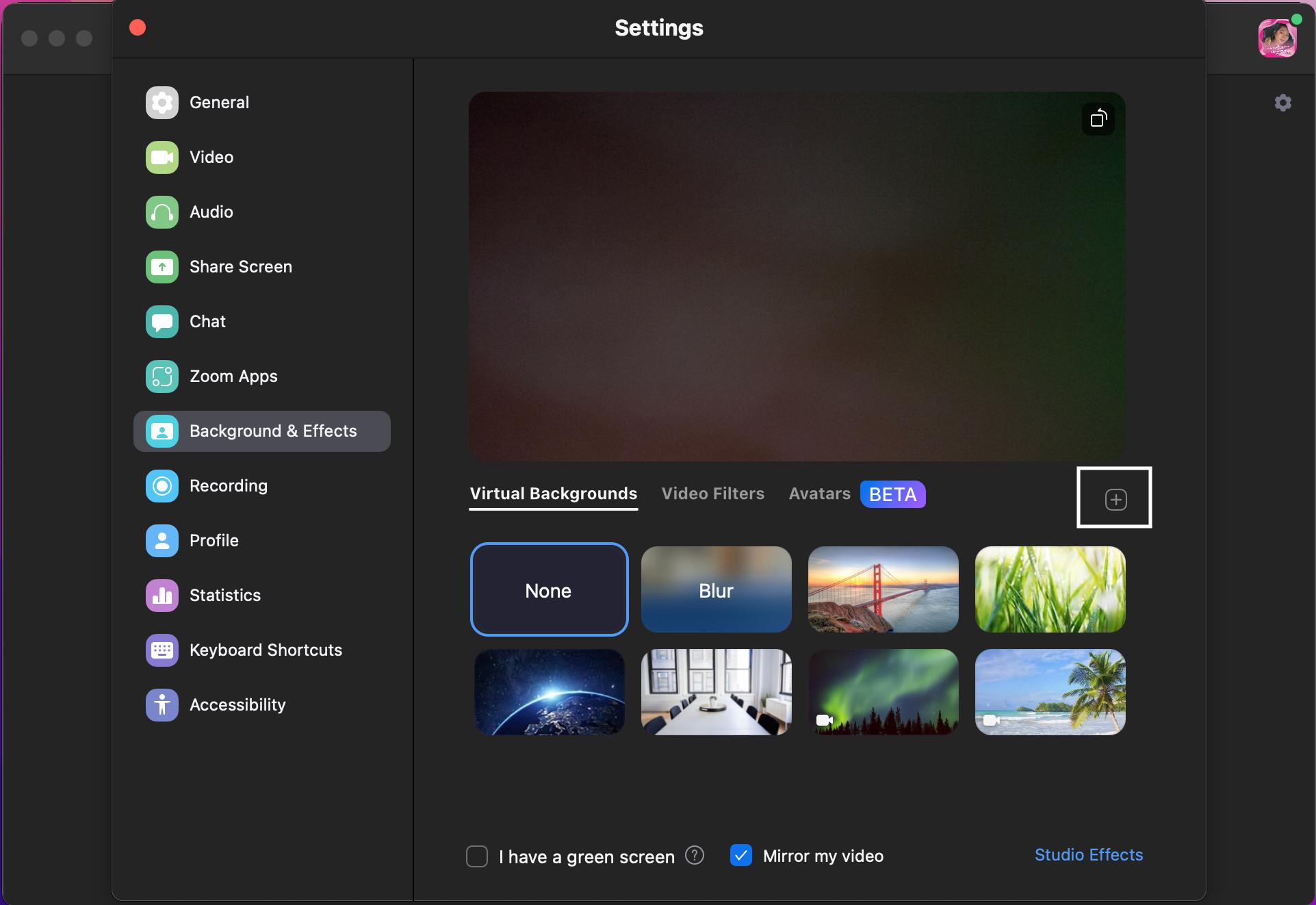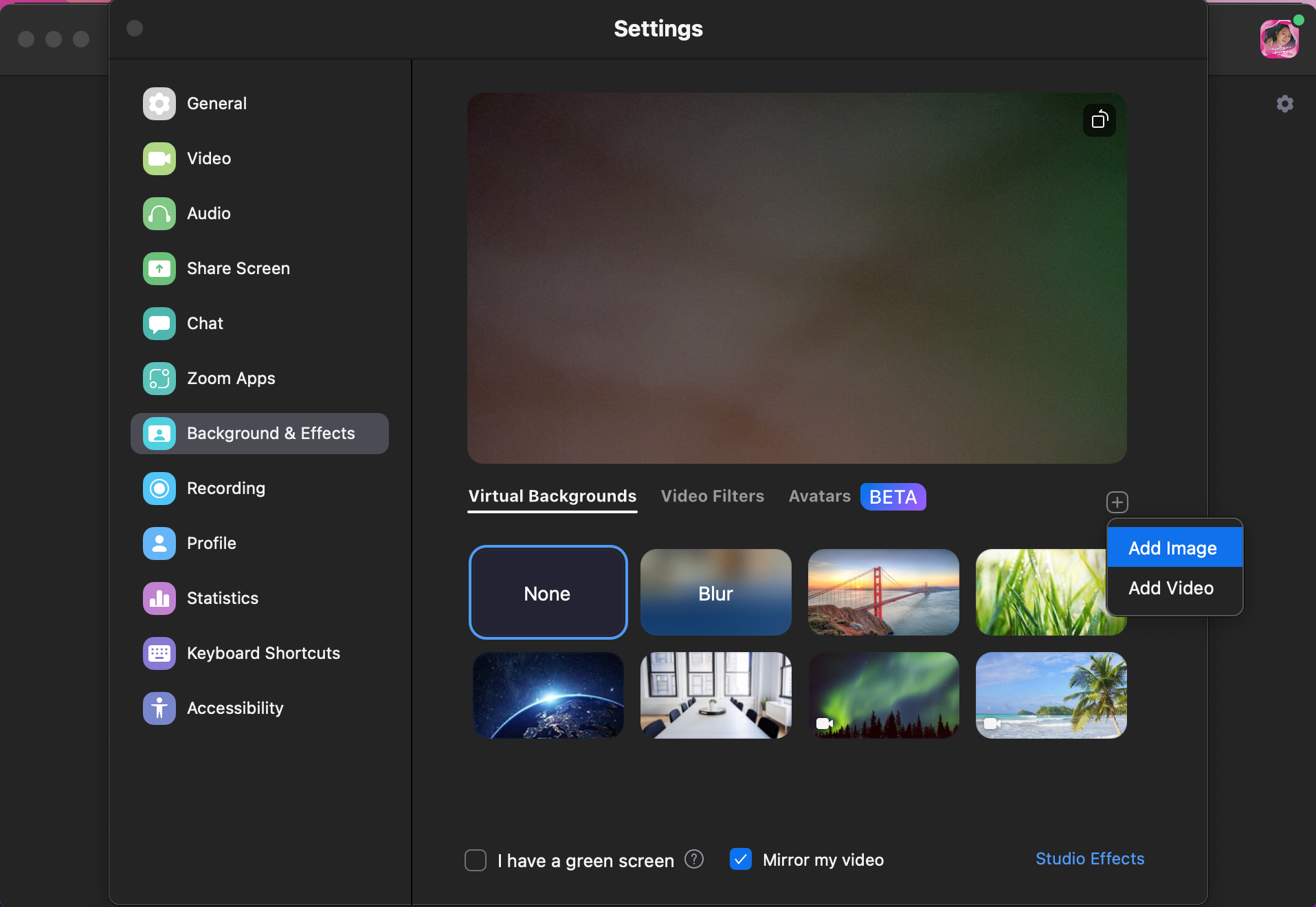 4. Upload your desired image from your computer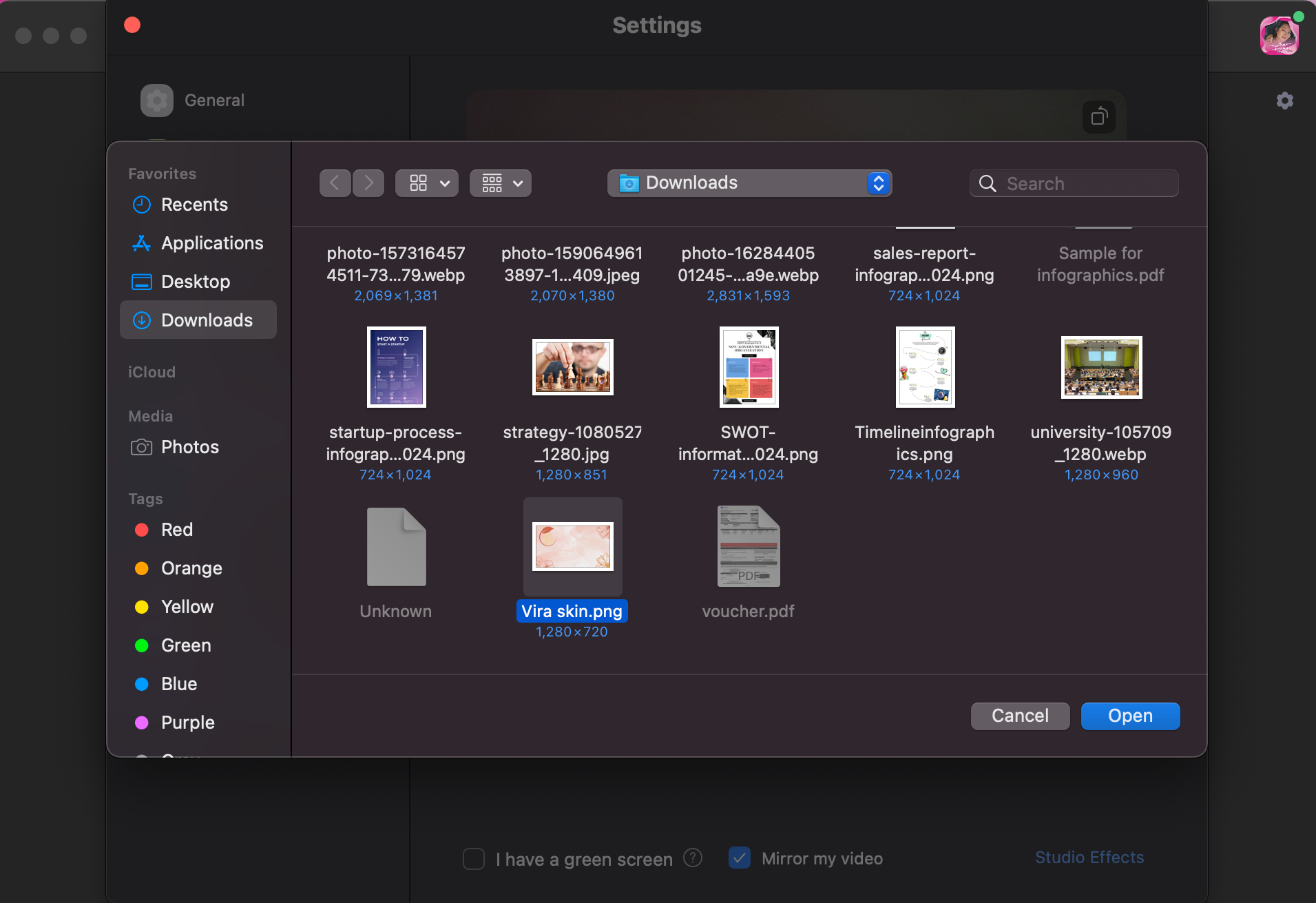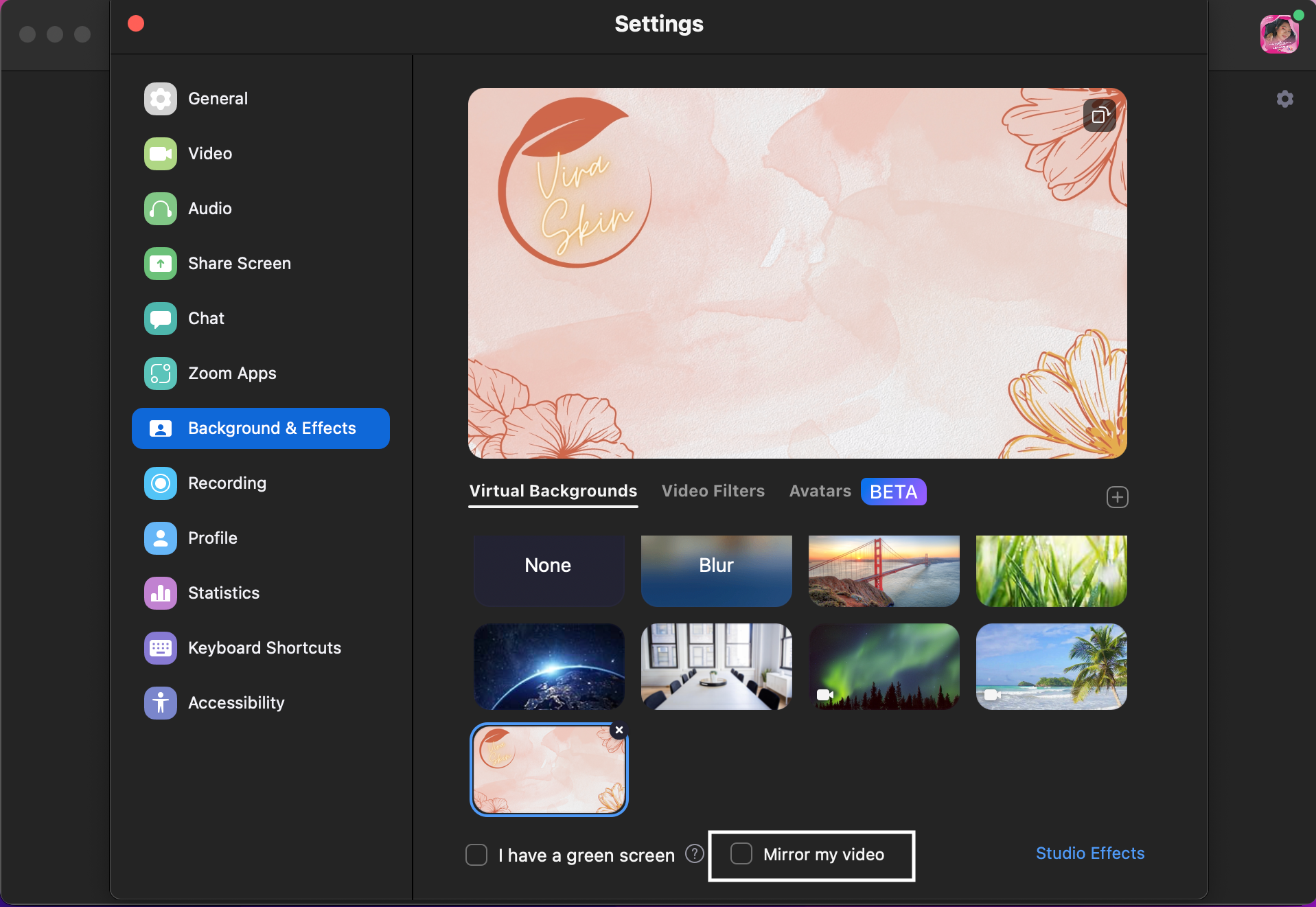 Zoom virtual background for anything under the sun
Although there are free templates offered by Zoom, you would want to use your own image at some point.
However, we have to take into consideration that some of us do not have the design experience to create and customize our own zoom virtual background.
Don't worry, you have All Time Design to back you up!
With our design experts in the field, you can easily just give your design according to your style, and your desired font, and specify the details that you want.
Do not restrict your creative freedom and partner up with our designers!
Start with your first design today!
---

July 1, 2022
10 min read
19 reads
---
Impress your customers with cutting-edge graphics!
---