How to Design a Podcast Cover: A Detailed Guide
Podcasts offer an amazing auditory experience. You take your audience on a journey through your desired space or niche using the power of your voice. They do not see you but start forming an intimate connection with your channel, coming back as often as you want them. However, before your words reach your listeners' ears, one inviting element leads them to check you out is your podcast cover art.
Your podcast cover is the first experience your listeners will have with your show as they browse through popular podcast directories – Apple Podcasts, Google Podcasts, Spotify, or their favorite podcast app. So, you need unique artwork.
Don't be fooled by the popular axiom; people always judge books by their covers. So, your podcast is no different. Potential audiences will use your podcast cover artwork to decide if it's worth their time. Before finalizing their decision, they might still check out the episode title and description. Still, the podcast cover forms first impressions of your podcast and what you're trying to say.
Also importantly, the great cover art is one of the requirements for becoming a featured podcast on iTunes.
Podcast Logo vs. Podcast Cover Art?
Frequently, when people talk about "podcast logos," they really mean to say "podcast cover art." However, the artwork you upload to the directory is your podcast cover art, a significant distinction between the two names. It's how you visually convey your podcast at a glance and how listeners will find your program.
One component of your overall podcast brand system is your logo. Yes, your podcast logo is a visual representation of your podcast, just like your cover art. Still, a logo can be used flexibly to distinguish your brand across various sources. For example, if you plan to sell merchandise or if your podcast becomes a part of a future company, you may wish to design a logo. Click here to get a perfect podcast logo design for you today.
Why Do You Need a Good Podcast Cover Art?
First, you need cover art to submit your podcast to major platforms. Non-negotiable.
It also helps you stand out in your niche. Hundreds of other podcasts in your niche compete for listeners' attention; your cover art will help you stand out.
It's the first thing potential listeners see in significant directories. It embodies the quality, tone, and content of your podcast.
62% of new listeners are likelier to listen if they like its cover art. So, you want to make it eye-catching.
So how do you represent your sound with podcast artwork? You've come to the right place! In this article, we'll guide you through the process step by step:
1. Before you begin to design your podcast cover
2. Restrictions and requirements for podcast cover
3. Think carefully about using either a photo or drawing
4. Think about where else your artwork will be used
5. Pick a style for your cover
6. Don't be afraid of simplicity
8. Leave a margin at the edges of your cover art
9. Give your podcast cover some color
10. Don't ignore the color temperature
11. Choose the right typography
12. Optimize for different devices
13. Use podcast cover art templates
Before you begin designing your podcast cover
Before you design your podcast cover, you must clearly understand the podcast's purpose. The podcast cover art must reflect the channels:
Topic
Tone
Personality
Style
Genre
To nail this, you must ask yourself some key questions; What is your podcast's subject, and who are your audience?
Start pondering the core theme of your podcast. Be as detailed as you can. Imagine that your podcast is about movies. Is it a general discussion about movies? A particular movie genre? A certain movie series? Then, consider taking inspiration from the movie poster for your cover art.
Is your personality the focal point of the show? Then, consider using your picture in the podcast art.
In addition to the specific topic, consider the tone of your podcast. If you cover politics, are you doing so in a straightforward, just-reporting-the-facts way? Are you doing it in a sassy, funny way? Is it a panel discussion, or just you pontificating alone?
Furthermore, who is your intended audience? To get this right, you need to create a listener persona. You can begin with broad categories like age and gender, then narrow down to specifics like why someone might be interested in listening to you. Are they already aficionados? Or are you reaching out to people who might not be familiar with the subject?
You can consider questions like:
Where do they live?
What kind of occupation do they have?
What are their hobbies and interests?
Why do they care about your podcast (what problem are you solving for them)?
Remember, the purpose of a great podcast artwork is to attract your audience. And ideally, your audience isn't everyone that uses the podcast app.
It's a specific category of people who will relate to the message in your cover art. For instance, lovers of a particular movie or movie series will automatically be interested in your podcast if you use the movie poster as your podcast cover art.
Restrictions and requirements for podcast covers
Limitations can be challenging. Yet, they help to maximize your potential. With restrictions on cover art designs, you can eliminate redundant elements and retain what helps push your message.
Remember that if you want your cover art to be listed on all the big podcast directories, it must adhere to particular standards.
Your audience can download, listen to, subscribe to, rate, and review your podcast using a podcast directory app. The top podcast aggregators are Spotify, Apple, Google, and Stitcher.
Podcast Artwork Specifications for Apple, Google, and Spotify
According to Apple's specifications, podcast artwork must adhere to the following:
1:1 ratio, between 1400 X 1400px (minimum) and 3000 X 3000px (maximum, and preferred by Apple)
72 dpi (dots per inch)
In either JPEG or PNG format (with PNG generally being higher resolution and therefore quality, but bigger file size. We recommend JPEG!)
Have the appropriate file extensions .jpg or .png
RGB colorspace, not CMYK.
Google Podcasts and Spotify require identical specifications.
Some other important factors to consider
Apple also recommends optimizing the cover art for mobile by compressing the image size – under 500KB is optimal. When you upload episode artwork with All Time Design, we'll ensure your artwork complies by giving you a heads-up if it's too big or doesn't meet the criteria!
Don't place elements or text too close to the edges of your artwork. Leave a generous margin to avoid clipping or obscuring by-play progress bars.
Don't use explicit language or imagery.
Think Carefully About Using Either A Photo or Drawing
Photos show a real-world scene and give your podcast a journalistic feel. Typically, podcasts on news, politics, finance, etc., use images rather than illustrations and drawings. Whereas personal or (auto)biographical podcasts might use a picture of the podcast host.
In light of this, choosing to express yourself through sketching gives you greater freedom to be more imaginative. As a result, we frequently see that edgy, entertaining, and "cool" podcasts choose to include images or sketches.
Everything depends on the tone and message you want to deliver. Who is your audience? What will grab their attention more: a picture, an illustration, or typography?
Pro Tip: If you wish to use a photo or an illustration, make sure you choose royalty-free stock images, make your own, or give the creator proper credit. Huge collections of free stock photos may be found on websites like Unsplash, Pixabay, Pexels, and Freepik, or you can use Shutterstock to purchase one. Overall, ensure you're using high-resolution images.
Think About Where Else Your Artwork Will Be Used
Your podcast artwork has a good chance of being used elsewhere except in podcast directories. You'll also use it on other materials, including your podcast website, business cards, posters, social media, and the header or footer of emails.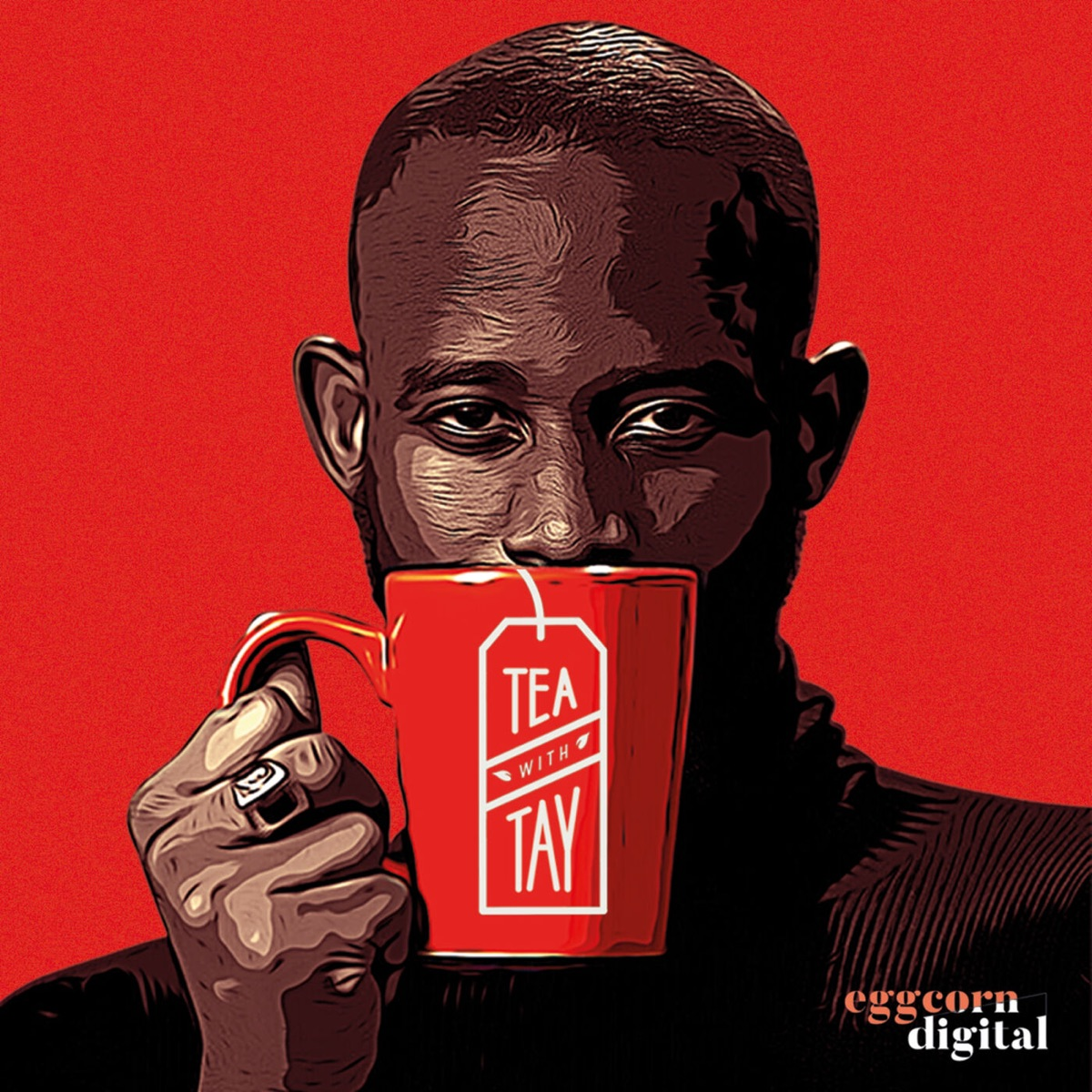 You should use the same logo and visual theme wherever your podcast is referenced to maintain brand consistency, so while creating concepts, be sure to take flexibility, adaptability, and accessibility into consideration as well!
Think Carefully About the Style
In design, there are essential elements such as line, color, shape, alignment, and texture. How can you use these elements to create the right style for your podcast artwork?
Line and shape are pretty restrictive as you don't have a lot of space to play with, and the shape has to be a square.
However, you can play with color, space, and texture. Use colors that pop and complement each other, and play around with space and texture to make sure people's eyes are drawn to the most important places of your design first.
Don't Be Afraid of Simplicity
We've established that your cover art needs to be versatile, yet your podcast artwork shouldn't be too busy.
You might be tempted to include a complex blend of images and shapes and include too many words. Resist the urge!
Less clutter will make your design stand out in smaller formats. So endeavor to limit the elements to the arrest minimum. Keep words at a maximum of five and colors at three.
Here are some key takeaways
Make sure that the background doesn't obscure the other elements of your design
Keep it big, clear, simple, and legible
Don't use too many words or cram too much information
Step well away from your screen – if you are having trouble reading any one element of your design, rethink it.
Don't overdesign with fonts.
Leave a Margin at the Edges of Your Cover Art
Don't forget the numerous podcast settings where your cover art will be shown when creating it. The cover image will likely be automatically cropped to fit the platform you put your material on, even if you generate different sizes and ratios for different platforms.
Give your Podcast Cover Some Color
If you're new to design, let's talk about color theory. Color helps you send subtle messages to your audience. According to color theory, designers should follow a set of rules and guidelines to communicate aesthetics to users regarding color schemes. Also, people make associations and meanings from colors based on culture, experience, religion, race, and gender. To pick the best colors every time, designers use a color wheel and refer to extensive collected knowledge about human optical ability, psychology, culture, and more.
Traditionally, great color choices are analogous colors – colors right next to each other on the color wheel. These color combinations denote harmony or cohesion and give your design a mature feel. For example, you can choose analogous colors for your podcast cover design if you have a formal or business podcast.
You can also choose complimentary colors. These are colors directly across each other on the color wheel. They pop more than analogous colors because they contrast in a visually appealing way.
You can use this color if you have a podcast with a vibrant or loud personality.
You can also choose triadic colors – colors on an equilateral triangle. These colors are ideal if you want to create complicated graphics. Although these colors will be visually distinct, they remain complementary in their aesthetic value.
A good example of a podcast that uses triadic colors is The Book Review from The New York Times. The podcast art uses reds, yellows, and blues to create an intricate image focusing on multiple elements while seeming cohesive.
Don't Ignore Color Temperature
Color temperature is informed by the show's specific personality and tone. According to color theory, each color represents specific emotions and psychological states of being. While warm colors exude energy and action, cool colors exude calm and peace. For instance, green is an excellent color representing nature, abundance, renewal, or wealth-most podcasts on finance, environment, and gardening use the color green in their cover art design.
In contrast, a warm color like red representing love, passion, or even danger can be ideal for podcasts about love or true crime.
Choose the Right Typography
Like colors, the fonts used in your podcast cover art design must reflect your brand's personality. Typography might sound alien to you if you're a newbie in the design world or a non-designer. However, knowing the available options can help you make informed choices. So let's look at the popular options.
Serif fonts
Known as the oldest typefaces, Serif fonts have a little extended decorative line or taper (also known as tails or feet) at the beginning and/or end of the letter's stem, as you'll see in the classic Times New Roman font. Serif is often associated with corporate brands that want to communicate reliability and a traditional personality.
Sans-serif fonts
You guessed right if you thought these fonts are without serifs, meaning fonts without the decorative strokes as in serif fonts. Sans serif fonts favor modern sophistication, unlike their classic-leaning serif counterpart. They are more favored for cutting-edge brands because of their simplicity and minimalistic look.
Script fonts
Script fonts are stylized and cursive styles that give a personal and playful vibe. You can use this font for a comedy and entertainment podcast
Generally, when choosing typography for your podcast cover art, consider legibility and simplicity. Furthermore, remember the following guidelines:
Don't use more than two fonts in your design.
If you use two fonts, use one serif or one sans-serif font.
Don't crowd the image with text.
Make sure it's readable in small sizes.
Avoid visually distracting typefaces like papyrus or comic sans.
Optimize for Different Devices
Make sure your artwork displays properly everywhere it appears in a podcast directory, including on screens of all sizes, from giant monitors to small mobile devices.
Export your podcast artwork at 50 x 50 pixels as a test to ensure that it looks fantastic in all sizes. You should redo any piece that seems odd or is too small to read well.
This is because your podcast artwork will be much smaller on a mobile device. Therefore, putting an emphasis on legibility and simplicity will be beneficial.
Also, don't forget to design for dark mode
After sunset, many podcast directories, operating systems, and extensions switch to dark mode, making the background black or gray. As a general rule, make sure your design looks nice against a variety of color tones and against a dark background to avoid disappearing into the shadows.
Use Podcast Cover Art Templates
If you struggle with creativity, you can create podcast cover art with easy-to-use templates. Online, you will find many free themes for podcast cover art. These might make you appear professional and hassle-free. Generally speaking, you can alter these while maintaining your brand's uniqueness. Continue reading as we provide some excellent tools to assist you in creating the best podcast cover graphics for your program.
Popular Podcast Cover Art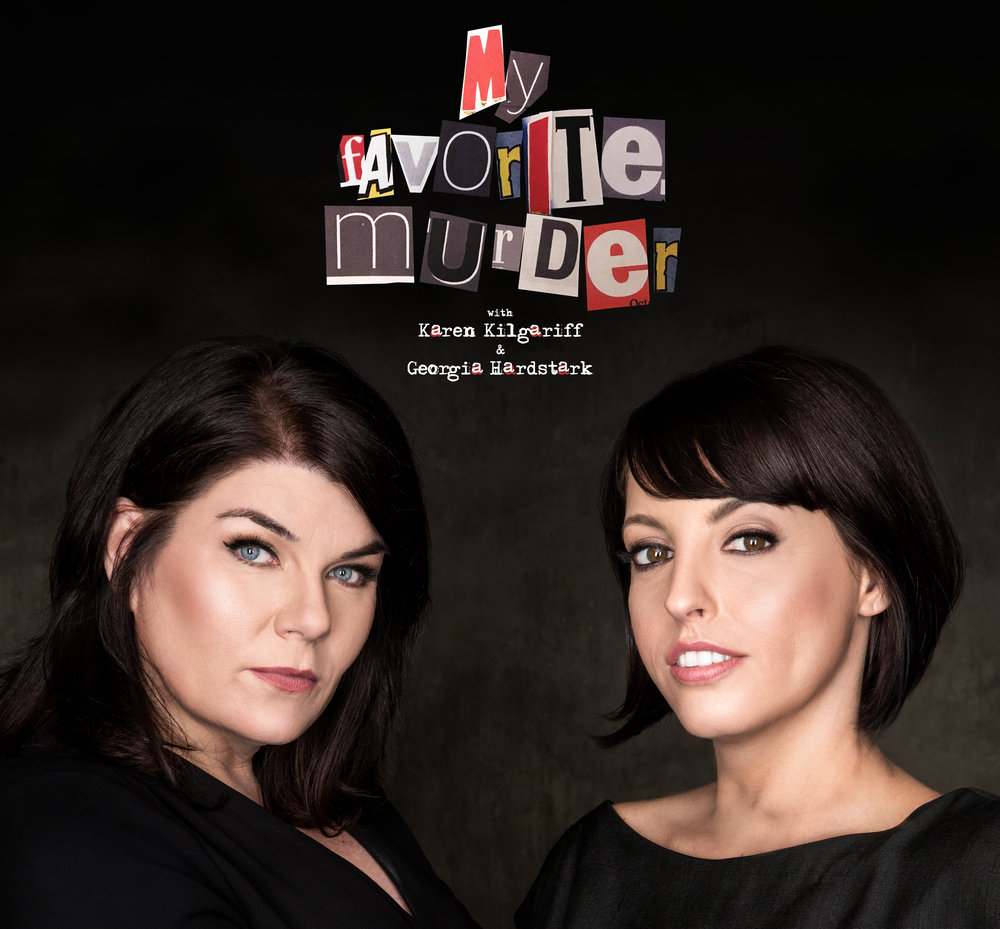 Resources for Designing Podcast Cover Art
You need the right tools or occasionally you'll need to engage the right experts to assist you to create a podcast cover design. Regardless of your time or resource commitment degree, we'll provide you with pointers and tactics for producing the podcast logo and artwork of your dreams below.
Graphic Design Tools to Help You DIY Your Podcast Artwork
If you're on a tight budget, there are numerous free and affordable tools to help you bootstrap your design. Some of the most popular include:
Canva – Canva provides you with hundreds of thousands of free photos and graphics, over 250,00 free design templates and over 100 design types to create your podcast, and 5GB of cloud storage.
Adobe Spark- this free version of Adobe includes thousands of free images and icons, branded templates, and professional themes.
Tailor Brands– this platform has AI that creates custom art for your podcast based on your brand name and industry. You can also customize the design to your personal tastes.
For royalty-free stock images, you can check out sites like Unsplash, Pixabay, Pexels, and Freepick.
Hire a Pro to Help You
Of course, not everyone has the time or the skillset to create their own podcast cover and podcast graphics.
Fortunately, you can always find design professionals to assist you at all price points.
What will podcast cover art cost?
All Time Design
This service can deliver completed projects in 48 hours or less, with unlimited revisions to ensure you're happy with your result. They also offer fixed prices, meaning no hidden or unexpected fees are involved. Interestingly, you can also get stunning graphics for your social media accounts and websites.
99designs
This graphic design service features professional designers collaborating or contesting to give you the best podcast art for anywhere from $299-$1499.
Podcast Design Company
This company is focused on delivering podcast cover art for creators. They deliver within three business days or less.
The cost of professionally-designed cover art can change depending on the scope of the project and the plan you select. However, in most cases, you get quality podcast artwork that you pay for.
Fiverr is another choice for those who might be tight on budget. With the help of the freelance service platform, you can get your podcasts cover art at cheap rates. Most graphic designers' fees start at $10 on Fiverr. You can also check Upwork, which offers the same service as Fiverr.
Several extremely talented artists use both platforms for their ease and convenience, but we suggest check-in reviews and experience levels before commissioning your project with a Fiverr artist to make sure your podcast cover is top-notch.
Make Effective Podcast Cover Art — Contact All Time Design
Although podcasts offer an auditory experience, you still need a captivating visual to attract potential listeners.
A good cover art captures the essence of your podcast — the topic, tone, and audience. And don't forget to ensure it fits multiple platforms and night and day modes. Finally, consider the psychology of designs and how it'll affect perceptions of the show.
You can hire a pro graphic designer from All Time Design to give you the best cover art for your podcast. Book a one-on-one call now with the team today!
---

February 7, 2023
10 min read
7 reads
---
Impress your customers with cutting-edge graphics!
---